Measures infrared radiation, which is very useful in identifying heat sources, detects elevated body temperature and provides fast and accurate measurements
Many business are using Mobotix thermal technology as a proactive warning system. Its solution is easily deployable, has a built in speaker, microphone, and temperature sensor. NVR is not required. It detects people/objects and displays temperature differences from 0.1°C and alerts when abnormal temperature is identified.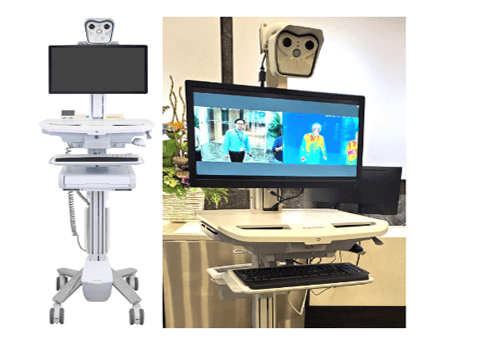 Another touchless and effective solution to measure temperature. Convenient to operate with its easily movable cart and offers a peace of mind by monitoring within a safe distance or remotely with its Wi-Fi capability and not be exposed to those who may have elevated body temperature. Mobotix camera provides accurate readings and alerts.
Another non-contact solution – Face and temperature detection (error range ±0.5°C); detection distance 30-45 cm. has alarms and real-time monitoring. Commonly used for access control. Very easy to setup at the entrance of the building. By working with Mobotix camera, direction deviation can be detected. Built in AI can recognize mask wearers, and it uses infrared sensor to focus on the individual's forehead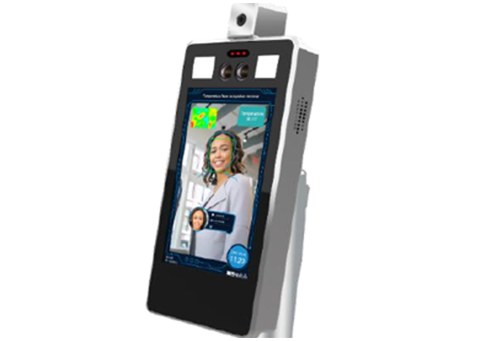 For More Information browse
Our Brands