We're transforming the industry with Pure-IP.
Founded in 1999, ISONAS is the first access control company to design and manufacture a cutting-edge, IP-to-the-door solution that eliminates needless complexity—including inconvenient control panels, separate power supply, and dedicated hard-wiring. Our network-based PowerNet™ reader-controllers offer a patented technology that easily integrates with Windows-based software to deliver more simplicity, greater value, and total flexibility to go places you never thought possible. With 50,000+ readers already installed worldwide across a range of commercial and private organizations, ISONAS provides a proven solution that is revolutionizing the industry.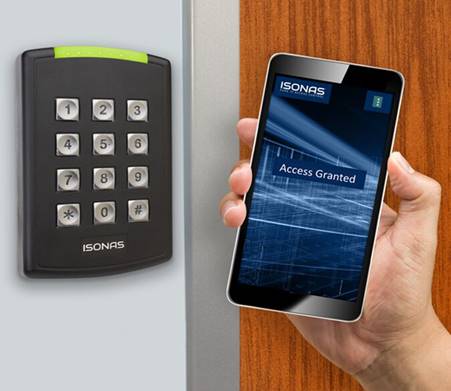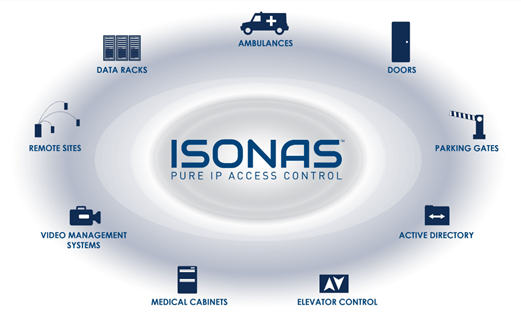 Easily integrate across existing systems.
ISONAS provides an access control solution that enables effortless integration with your existing systems – or new ones over time. When you switch to our "pure IP" system, the TCP/IP interface works with your existing topography, and delivers a rich command set that provides a wide range of features across the paired system. From video management systems, to physical security information systems, to time accounting and management systems, to Microsoft Active Directory, our easy-to-install technology and easy-to-understand process eliminates any need for re-training so that you're ready to go from day one.
Pure Access
ISONAS Pure Access is a family of leading access control software products comprised of our fully hosted platform, Pure Access Cloud and an on premise option, Pure Access Manager. Pure Access provides a complete access control platform allowing for full installation, administration and management of our patented Pure IPTM access control hardware. The modern user interface establishes a new standard for ease of use in managing an unlimited number of access points across any geography through a mobile device, tablet or modern browser. Pure Access brings new features and functionality to access control that fully leverage the power of our Pure IP TM hardware solution.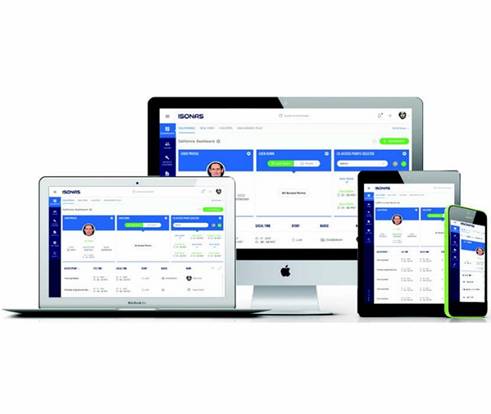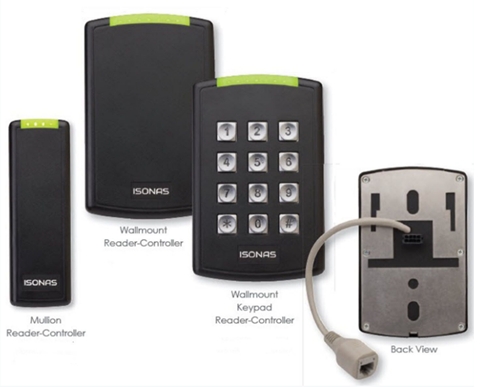 Pure IP™ Reader-Controller
Whether used as a standalone product or with the Pure Access software, the new ISONAS Pure IPTM RC-04 hardware platform, with Bluetooth® Low Energy (BLE) capability, delivers an entirely revamped aesthetic and forward functionality that increases flexibility for the customer in how and where their access control is installed. The ISONAS reader-controller will continue to be an all in one intelligent device and lead the industry in reader and controller technology. The RC-04 leverages our current patented technology and requires a single CAT5 cable to provide power and data; eliminating the need for a panel and providing a simpler and smarter alternative
PowerNet™ IP-Bridge
Avoid rip and replace. Easily and cost effectively expand legacy systems to seamlessly operate within an ISONAS Pure IPTM environment. The same way the encoder helped analog video cameras move to IP, our IP-Bridge allows you to transition your customers from the Wiegand panel system to a Pure IP-based solution. Traditional and IP enabled panels can be replaced by simply unplugging existing panels and attaching Wiegand readers directly to the IP-Bridge. Two and three door confi gurations allow you to match the exact number of doors you are taking over. The PowerNet™ IP-Bridge enables legacy systems and newly installed PowerNet™ reader-controllers to operate as one system using a single credential.
ISONAS + Entrust Datacard = Software Solutions for Secure Identities
With our newest integration with Entrust Datacard's software, TruCredential, Pure Access is badge printing ready. TruCredential offers out-of-the-box integration capabilities which provide an easy badge printing solution. This platform allows us to bring fl exible badge printing solutions to Pure Access and delivers an easy-to-use card design, issuance, and management system whether in the cloud or on premise.