QNAP is the premier provider of Network Attached Storage (NAS) for Small and Medium Businesses and Content Creators. The Turbo NAS integrates technologies to improve and simplify data storage efficiency on file sharing, virtualization applications, storage management, surveillance, and home multimedia experience.
The Best Choice for Data Storage
QNAP's Network Attached Storage(NAS) are systems that consist of one or more hard drives that are constantly connected to the internet. The QNAP becomes your backup "hub", or storage unit that stores all your important files and media such as photos, videos and music. Imagine it being your external hard drive, but rather taking it everywhere, it is placed at home and accessible for you and your family to use at anytime and anywhere. We know you don't often think about storage, so we have created a solution for you. Storing with the QNAP will let you rethink the way you store, and how you reuse and revisit your files.
QVR Pro Open Surveillance Platform
QVR Pro, QNAP's new surveillance solution, provides 8 embedded monitoring channels, allowing you to quickly build a home surveillance environment hosted on your QNAP NAS without any extra software needed. Businesses can easily expand the number of monitoring channels (up to 128 channels) by purchasing QVR Pro licenses to deploy a large-scale surveillance network.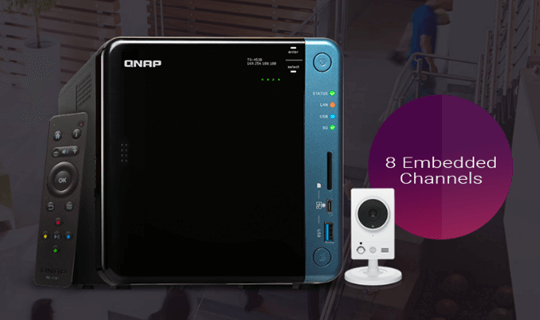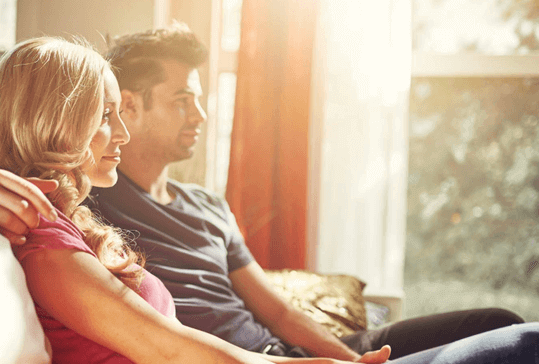 Your All-In-One Multimedia Center
QNAP NAS brings the ultimate home theater experience right into your living room. Connect your NAS to your HDTV with HDMI*, install HD Station, and instantly watch your movies, play your music and browse the web using the included QNAP remote control* or on a mobile device using the QRemote app.
QNAP is also a full media center with DLNA support. You can use your DLNA-compatible devices to enjoy HD quality videos stored on the Turbo NAS.
Backups, Time Machine and More.
Never lose another file with a wide array of backup functionality on your QNAP NAS. Thanks to QNAP's latest QTS 4.3.3 update, your NAS is now optimized for MacOS Sierra. Backups over SMB means your files are always backed up quickly and securely. And with RAID support, 256-bit Encryption, and user-based privilege access, QNAP NAS keeps your content and files safe, with the best solutions for data safely.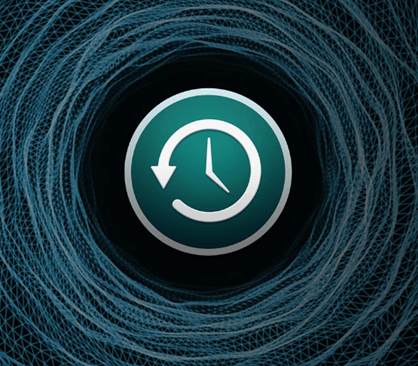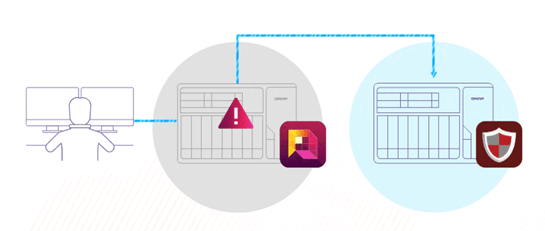 Uninterruptible Recording Tasks
QVR Guard is a high-availability failover management app for protecting QVR Pro from system failure and to ensure uninterruptible surveillance recordings. QVR Guard features failover functionality that automatically takes over recording tasks from a QVR Pro server if an unexpected system fault or hardware failure occurs (each NAS running QVR Guard can serve as a failover server for one NAS running QVR Pro). Recording files are saved on the QVR Guard NAS until the QVR Pro system reboots and functions normally. QVR Guard provides dependable redundancy for QVR Pro, ensuring uninterrupted surveillance recordings.
Professional Video Management System
With high megapixel cameras and fisheye cameras getting increasingly popular, specific features for these kinds of applications are highly thought of. With its next-generation interface, Surveillance Station 5.1 maximizes the usability of high-resolution and fisheye footage and increases the management efficiency of surveillance systems.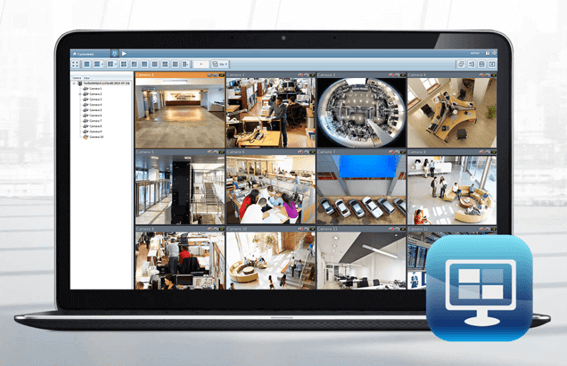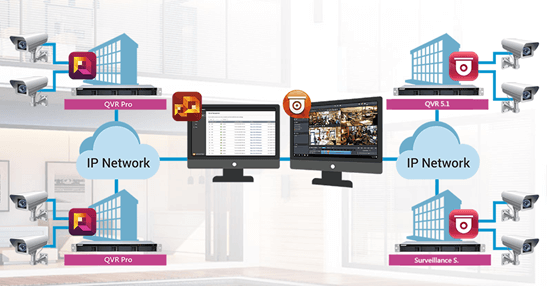 Distributed deployment, centralized management
Whether your organization is based in one building or sprawled across a large campus, QVR Center greatly simplifies your surveillance tasks by allowing central management of multiple QVR Pros installed in your offices, classrooms, public spaces, and other areas. You can also centrally monitor live feeds, play back surveillance footages and receive event notifications from multiple QVR Pros to reduce response times to events.