GeoVision Inc. is a manufacturer of intelligent video surveillance systems founded in 1998 in Taiwan. For nearly 20 years of research and development accumulated in video surveillance products, GeoVision is a now a leading digital and networked video surveillance company that has customers in 110 countries worldwide.
Comprehensive Product Line
Geovision's comprehensive line of Fisheye cameras includes GV-UNFE2503, GV-EFER3700, GV-FER5700, GV-FER12203, GV-PPTZ7300, GV-PPTZ14021 and GV-PPTZ14031 with 2 MP, 3 MP, 5 MP and 12 MP, 7 MP, 14 MP resolution, respectively, for entry-level to high-end suitability. These cameras are IP67 and IK10* outdoor-rated and are suitable for operation under weather and environmental extremes.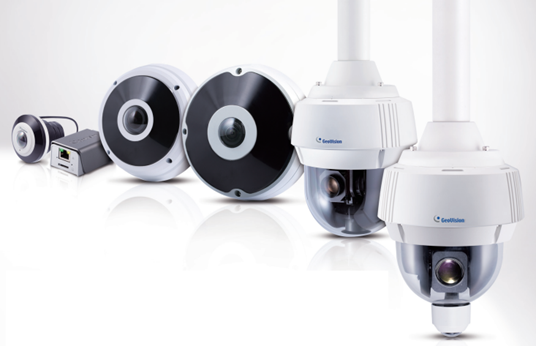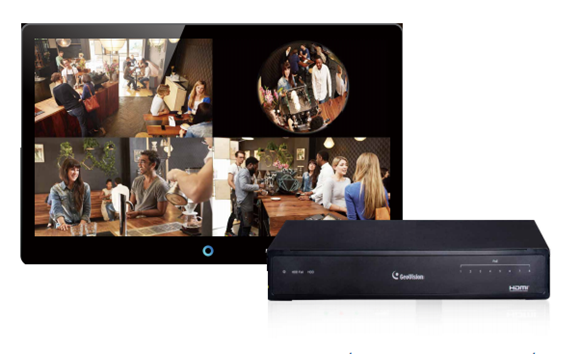 Smart Cost Saving Standalone PoE NVR
The GV-SNVR0411 / GV-SNVR0811 are H.264 / H.265 linux-embedded Standalone Network Video Recorders that record video files directly to the internal hard drive and support up to 4 / 8 channels for network surveillance. Equipped with 4 / 8 ports built-in PoE, they provide network and power the IP cams without using an external PoE switch. Featuring up to 4K resolution video output, they eliminate the need for a separate PC to view and playback video
Transfer cameras from analog to IP and intergate to VMS without extra time and cost.
GV-Video Server allows the conversion of any analog camera into a fully functional IP camera. It streams real-time digital video over the Internet in the same way as IP cameras . By connecting analog cameras to the GV-Video Server, you can see camera images through a Web browser anytime from anywhere. With the GV-Video Server connected to GV-VMS, your existing surveillance system can be upgraded and networked into a new IP surveillance system.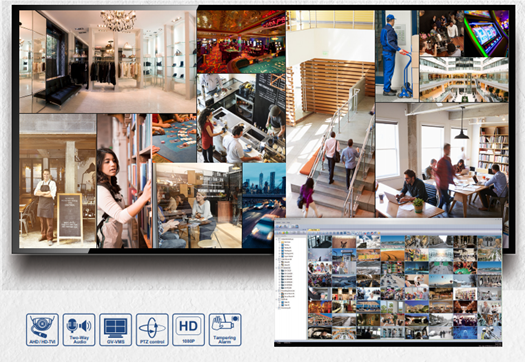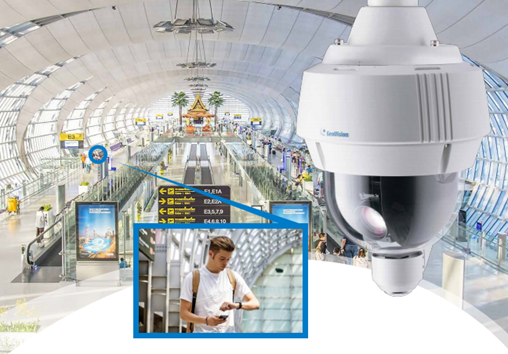 All-in-One Panoramic PTZ Series
GV-PPTZ14021 (20x) and GV-PPTZ14031 (30x) are 360° anti-blindspot network cameras, that combine the panorama feature of a 12MP fisheye camera with the tracking and zoom agility of a 2MP PTZ.
Reliable LPR Solution
GeoVision provides License Plate Capturing, LPC and License Plate Recognition, LPR solution for traffic related surveillance application and ensure reliable 24/7 operation. We also provide full integrated Access Control Software for database collection and I/O event control.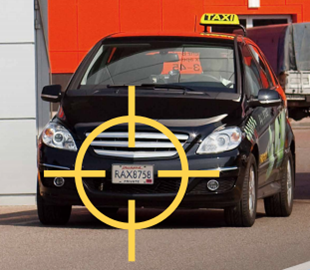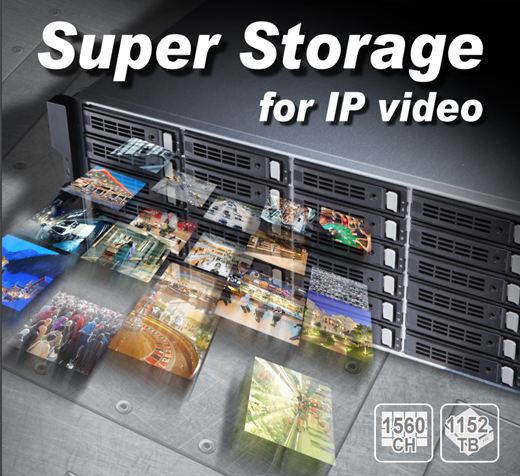 GV-Storage System V2
GV-Storage System V2, the IP SAN storage system, is a high-performance RAID storage system based on the latest iSCSI technology for users looking for a cost-effective and shared storage solution over the network. Compared to the desktop PC and consumer NAS system which only allow for 2 ~ 8 hard disks for data storage, GV-Storage System V2 is equipped with 24 hard disk drives, storage capacity up to 144 TB (with 6 TB HDD).
GV-Storage System V2 can connect to 7 units of 24-bay GV-Expansion Systems, JBOD systems, increasing storage up to 192 hard disks with 1,152 TB.