With over 1 million units deployed worldwide and over 30 years of technology leadership from Tandberg Data and Overland Storage, the Overland-Tandberg Storage Group continues to develop proven technology that makes data management and data protection effortless. Their entire line of data management and data protection solutions provide the benefits of simple yet fully featured online, nearline, offline and archival storage to meet business needs across the data lifecycle, without the typical drawbacks or high cost of ownership. Companies can focus on building their business instead of worrying about data growth, data loss or data management.
Trusted and reliable data storage, management, storage and archive solutions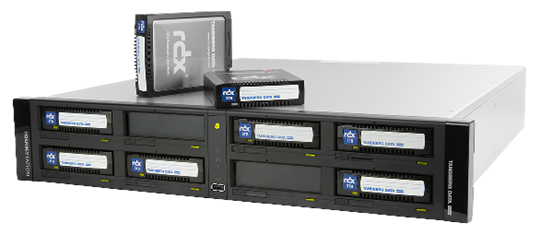 RDX Family
RDX® is the removable disk standard which combines the portability and reliability of tape-based technology with the speed and simplicity of a hard disk drive. The RDX product family is designed to provide an affordable and flexible platform for data storage, data protection and off-site disaster recovery for physical or virtual environments as well as in Hybrid-Cloud applications.
LTO Tape Family
LTO Ultrium tape products and solutions are used to protect and preserve the worlds digital assets. LTO tape technology provides an archival life up to 30 years and the lowest storage cost of any medium. The high capacity and low cost ratio allows businesses to retain multiple backup on-site and off-site for complete data protection (fire, flood, hardware failure and cyber attack etc.). The high performance of LTO tape, reduces unplanned downtime and increases availability of IT system, improving business efficiency.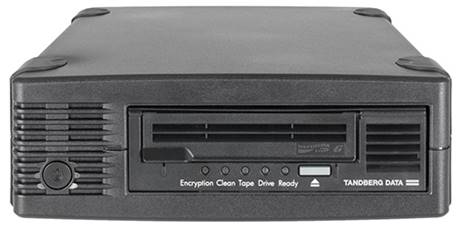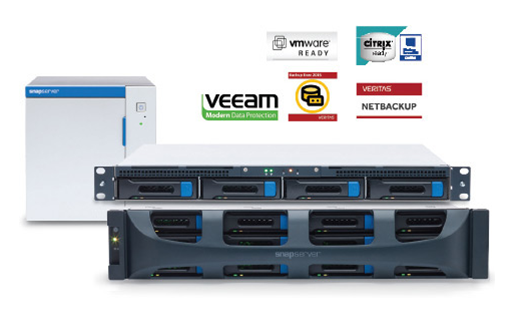 Snap Family
SnapServer family offers enterprise class unified block and file storage that is workload optimized and is scalable up to ~ 1PB. SnapServer provides high performance snapshots, ability to easily mix and match drives with DynamicRAID, and grow and shrink volumes with Thin provisioning. Features also include Enterprise File Sync & Share, disaster recovery solution at no additional cost with Snap Encrypted Continuous Replication (Snap ECR) and certification with a number of leading 3rd party backup software including VEEAM, Backup Exec and NetBackup.
Unified Storage – Consolidate, Protect and
Manage Block and File Data on a Single Storage Device
Requirements for data storage capacity, performance and ease of management are continually growing and challenging IT to meet the needs, simply, easily and with scalability in mind. IT administrators have to satisfy the needs of multiple client types, different applications and diverse data sets while ensuring data is protected and highly available. Unified Storage, a network storage architecture supporting both file-based network-attached storage (NAS) and block-based storage-area network (SAN) connectivity, can be the best solution architecture given these demanding environments. Market trends support Unified Storage; Enterprise Strategy Group estimates that Unified Storage is rapidly displacing dedicated NAS and SAN systems with 67% of IT administrators surveyed either in the process of implementing or planningto implement unified storage solutions. Unified storage is the right solution for large enterprises as well small to medium business. According to Evaluator group, smaller enterprise or midsized businesses want network-attached storage (NAS) and block storage in a single footprint so they can consolidate different systems or expand without having to add another complete system. Unified Storage systems give them what they need.