Putting the Eye in IoT
VIVOTEK Inc. was founded in February 2000. The Company markets VIVOTEK solutions worldwide, and has become a leading brand in global security surveillance. In recent years, VIVOTEK has developed comprehensive IP surveillance solutions that encompass its broad range of network cameras, PoE switches, network video recorders, and video management software. In response to the possibilities offered by the rising trend of IoT, VIVOTEK aspires to become the Eye in IOT by drawing on its expansive technological capabilities in image and audio. The Company also plans to continue improving its software/hardware R&D capabilities and expanding its already extensive strategic alliances with leading international software and hardware partners. This synergy of independent and cooperative development will maximize potential, achieve high-level system application, technology integration, and more deeply satisfy user demands across vertical markets.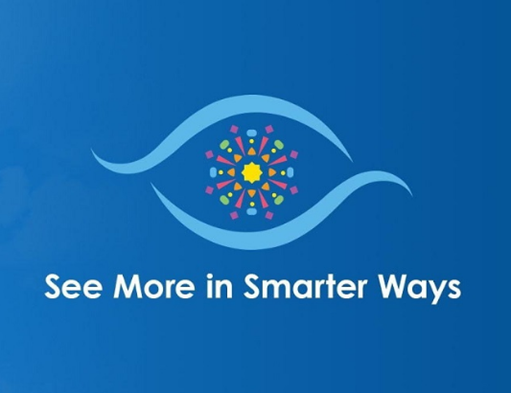 See More with VIVOTEK's Complete Solutions
"See More in Smarter Ways", shoulders the responsibility of guarding safety of the world and empowering business enterprises to discover customer insights through its intelligent solutions. In this commitment, VIVOTEK develops smart technology with advanced content analysis and superior product capabilities to stay ahead of the business.
VIVOTEK's outstanding network cameras feature a range of megapixel resolutions, camera dimensions, advanced technologies and value-added video analytic functions in order to satisfy the needs of a diverse range of applications. "See more in smarter ways" allows users to truly achieve unobstructed monitoring of wide, open areas such as airport terminals, shopping malls, retail stores, train stations, offices, and more.
License Plate Recognition
In order to deliver greater capabilities in License Plate Recognition, VIVOTEK has cooperated with LPR software developed by global partners to capture license plate images for LPR applications. Various options of VIVOTEK LPC (License Plate Capture) cameras provide user the optimal and most suitable camera for their LPR or traffic monitoring purposes in access control, red light enforcement, surveillance and security, traffic monitoring, tolling system and free-flow applications.
VIVOTEK's LPC camera delivers clear license plate images for reliable recognition, in both the highest levels of glare and in the darkest hours of the night. In addition, VIVOTEK's LPC cameras also offer some value-added features like RBF (Remote Back Focus), DIS (Digital Image Stabilization), Headlight filter, and optional external or embedded IR illuminators. This cooperation of VIVOTEK's LPC cameras and LPR/ANPR software solution partners enhances traffic monitoring management and strengthens enforcement applications.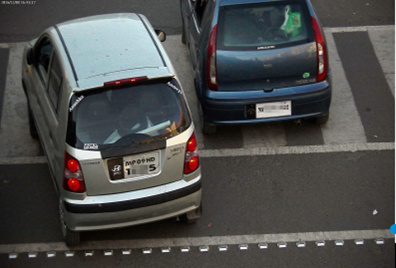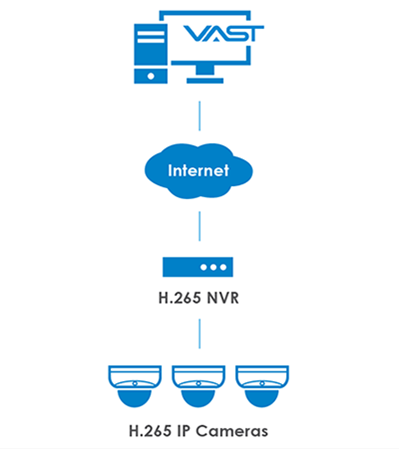 VIVOTEK, a Leading Provider of H.265
A pioneer in the use of H.265 technology for surveillance, VIVOTEK is proud to launch the new H.265 network camera series, available in 2-Megapixel to 12-Megapixel models and in a range of form factors to suit any application. Employing H.265 technology enables these cameras to provide higher and more efficient image compression rates than previous H.264 systems while maintaining the high image quality. Additionally, VIVOTEK's NVRs (network video recorders) and professional VMS (video management software), VAST/VAST 2, provide complete H.265 solutions for professional surveillance operations.
In addition to the deployment of H.265 hardware, VIVOTEK also releases the sophisticated Smart Stream II & Smart Stream III, the new generation of video compression technologies. VIVOTEK's Smart Stream is a state-of-the-art video encoder enhancement that is fully compatible with both H.264 and H.265 standards. Through a collection of algorithms that analyze the video stream in real time, details of regions of interest and specific movements are prioritized and preserved with fine-tuned video settings. Optimizing video surveillance, VIVOTEK Smart Stream can significantly lower bandwidth and storage requirements without sacrificing visual quality. In some cases, it can reduce storage usage by up to 80%. As a world leader in video compression, VIVOTEK constantly innovates new technologies to render encoding more efficient and provide and ever smarter Smart Stream.
Business Optimization through Precise Counting Analytics
Accurately obtain accurate people counting data in your store and optimize your management decisions. VIVOTEK offers a People Counting Solution to help business owners and managers improve operational efficiency and increase profitability. With accurate real-time data, users can estimate in-store traffic, enhance staff management, evaluate the effectiveness of promotions and marketing events, and more.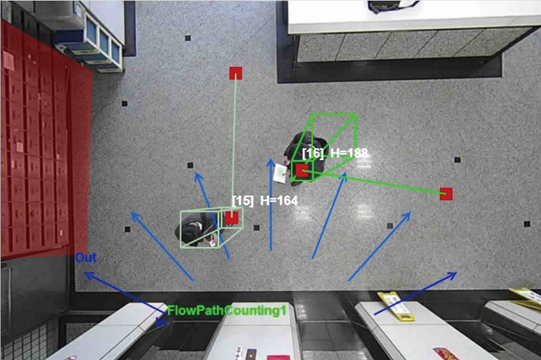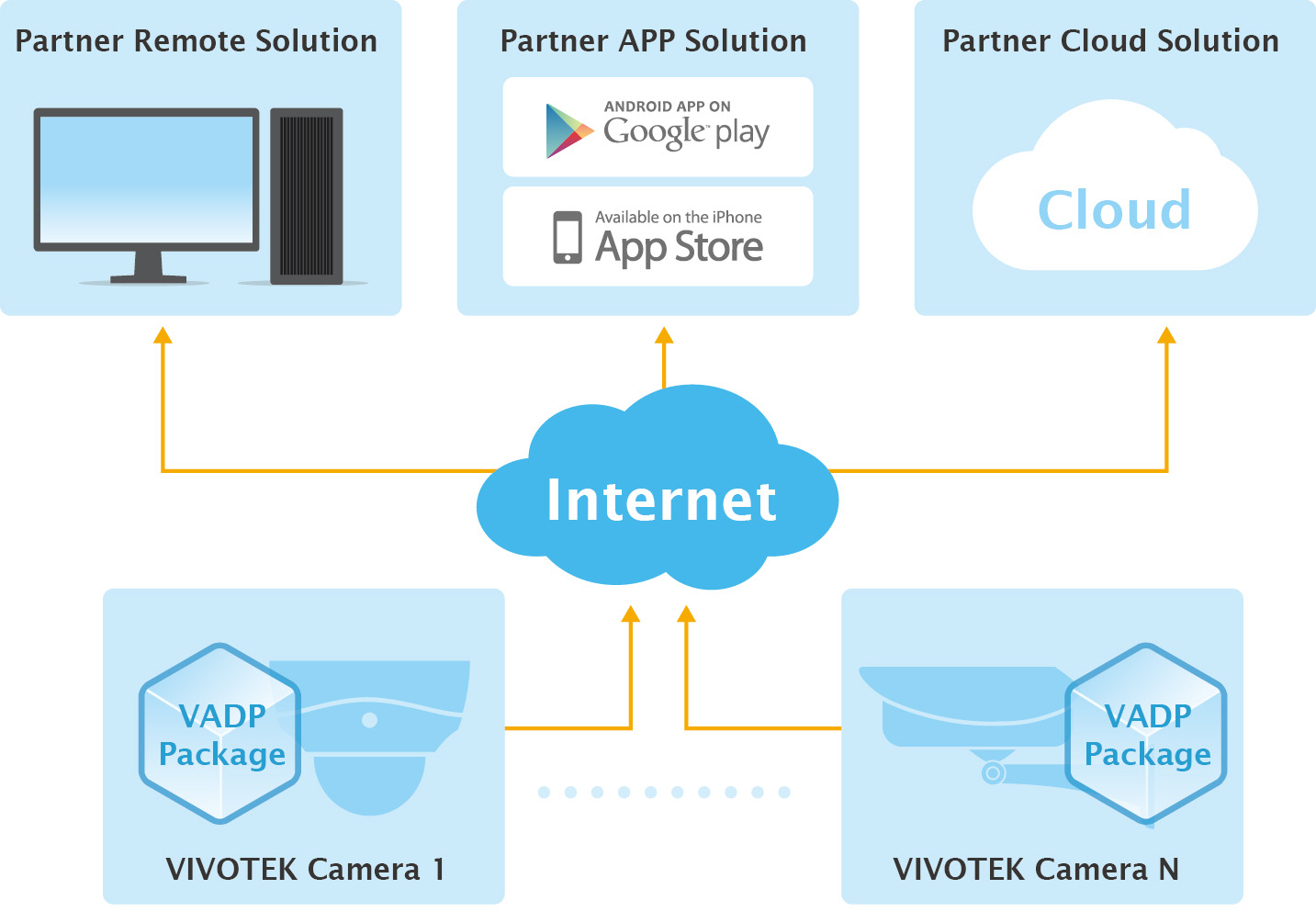 Cloud-based Video Surveillance Solution
Cloud-based solutions have surged in popularity and there are many reasons to consider a cloud-based surveillance solution, especially in small-and-medium sized businesses (SMB). To meet these evolving requirements, VIVOTEK developed VADP (VIVOTEK Application Development Platform). VADP is an open platform that enables third party partners to upload applications with cloud service into the camera, thus delivering additional added value and flexibility.
As retailers and small businesses look to implement video surveillance systems to deter theft and reduce liability, new solutions can now provide them with significant advantages over legacy DVR systems. Stratocast™ is a hassle-free approach to business security, allowing you to monitor HD video that is safely stored in the cloud.
Full Range of Enterprise-Level Network Cameras
Indoor Applications