Intelligent Security Systems (ISS), headquartered in Woodbridge, NJ, is a leading developer of security surveillance and control systems for networked digital video and audio recording, video image pattern processing and digital data transmission. ISS systems can be integrated with access control systems, fire and life safety, and can be made compatible with virtually any third-party security equipment.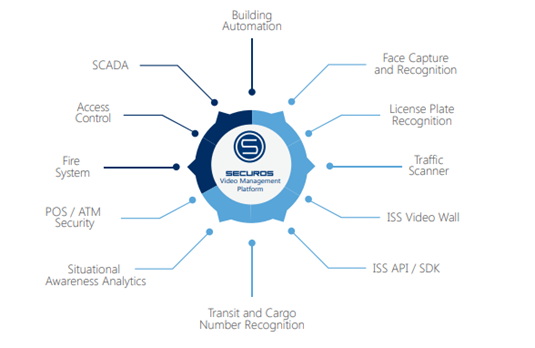 SecurOS™ Enterprise
ISS' global standard for video management, access control and video analytics, SecurOS™ Enterprise is perfectly suited for managing large and demanding installations. The Enterprise framework can manage and monitor an unlimited number of cameras and devices, apply intelligent video analytics, and act as an integration platform for a variety of 3rd party systems. Built to handle enterprise level deployments, SecurOS Enterprise, comes with built-in Native Failure functionality, Microsoft Active Directory / LDAP integration, and has an extensive set of Cybersecurity features making it one of the most reliable and secure video management platforms in the market today.
SecurOS™ Auto - License Plate Recognition
The SecurOS Auto License Plate Recognition (LPR/ANPR) solution provides a number of unprecedented advantages for users, including the ability to accurately capture license plate information at 155 mph (250 km/h) and in all kinds of weather conditions, including fog, rain, and snow. SecurOS Auto uses advanced deep learning and template-based algorithms to provide pinpoint accuracy that distinguish letters from numbers particularly in situations when one has only milliseconds to get it right.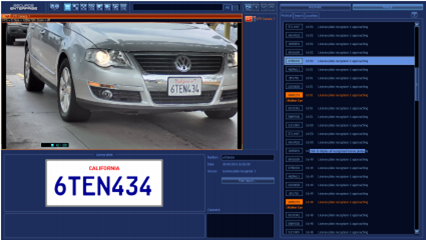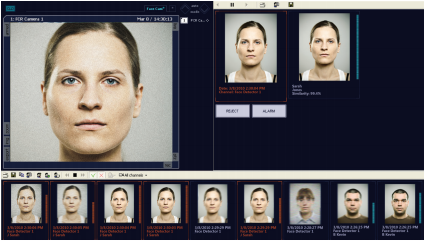 SecurOS™ Face Capture and Facial Recognition
SecurOS™ Face is an ISS video analytics module that provides Face Capture & Facial Recognition with a high level of accuracy in a wide variety of challenging conditions. SecurOS Face provides capture and recognition of faces from a video stream and is a best-in-class solution with both active and passive recognition features that improves safety and security while providing a powerful and versatile tool for personnel.
SecurOS™ Tracking Kit
Situational Video Analytics
The SecurOS Tracking Kit is an ISS video analytics module that provides a suite of advanced video analytics detectors designed to increase situational awareness for operators. The Tracking Kit detectors streamline operator efficiencies by not requiring constant monitoring of controlled areas; improving event processing, monitoring/controlling several locations without impacting the security staff.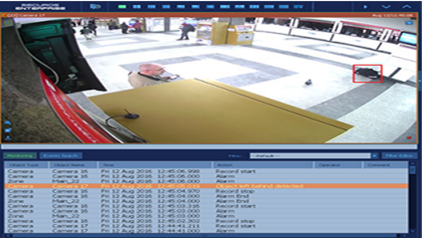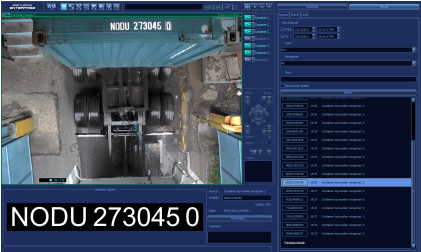 SecurOS™ Cargo Terminal
Visual inspection and automation of terminal gates
SecurOS Cargo Terminal is an efficient solution for enhancing control of arriving/departing containers at terminal gates. It provides thorough visual inspection of cargo containers and control of vehicles which carry them. SecurOS Cargo Terminal facilitates data flow processing and seamless integration with Terminal Operation Systems (TOS).
SecurOS™ POS Transaction Monitoring
SecurOS POS is an intelligent software module for the SecurOS video management platform, which links live video with transaction data from a POS system. It allows search of specific transactions and review of the exact video archive of that transaction. SecurOS POS Transaction Monitoring provides full video documentation on selected transaction IDs, item numbers, terminal numbers, employees, customers, payment details, or stores in any combination you wish.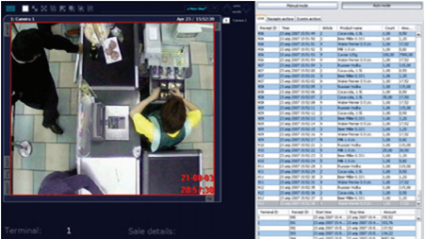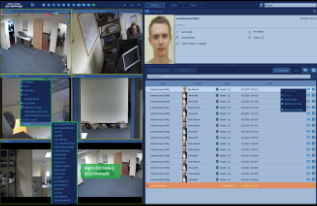 SecurOS™ ACS Module
The SecurOS ACS module provides a built-in ability to integrate any access control, fire alarm, intrusion panel, and other security systems with the SecurOS VMS platform. By combining the SecurOS software platform with an integrated access control system, you can create a streamlined, flexible and scalable system to effectively monitor staff and visitors. SecurOS ACS module provides a feature-rich user interface for displaying 3rd party system events in real-time, search for events or registered users, display all devices on SecurOS Maps, link SecurOS configured cameras to 3rd party devices and more...