To keep security system running smoothly, even under adverse conditions, an effective power source is indispensable. Without such a solution in place, you are at constant risk of video loss, data corruption, and hardware damage. GSS provides you a complete power backup and source System, including the Uninterruptible Power Supply (UPS) and Solar Power System.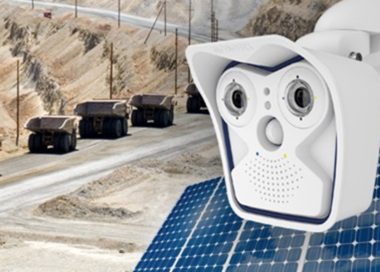 To compliment conditions of grid power unavailability, GSS provides a remote Solar Powered Surveillance Kit that makes wireless surveillance truly wireless. This expertly sized, weatherproof, durable solar power system provides everything needed to take the security installation off-grid except the cameras.
The complete kit features a simple, pre-configured installation process and all necessary hardware, universal mount with angle adjustability, advanced charging equipment and power assembly, and up to 11 days of back time with high-tech LiFePO4 batteries.

With its wide range of Uninterruptible Power Supplies (UPS), GSS offers a competitive edge to businesses in need of first-rate power solutions. Our UPS solutions are designed to ensure that companies can protect their mission critical applications by maintaining a steady flow of energy under adverse circumstances. An uninterruptible power supply is an electrical apparatus designed to furnish emergency power even when other sources of input power fail, and they are indispensable tools within a huge number of unrelated industries. These devices differ from a standby generator or an auxiliary or emergency power system in that in the event of a disruption to input power, a UPS will provide near-instantaneous protection for mission critical applications in the form of energy stored in batteries
For More Information browse
Our Brands